Job Opportunities For Experienced, Knowledgeable Drivers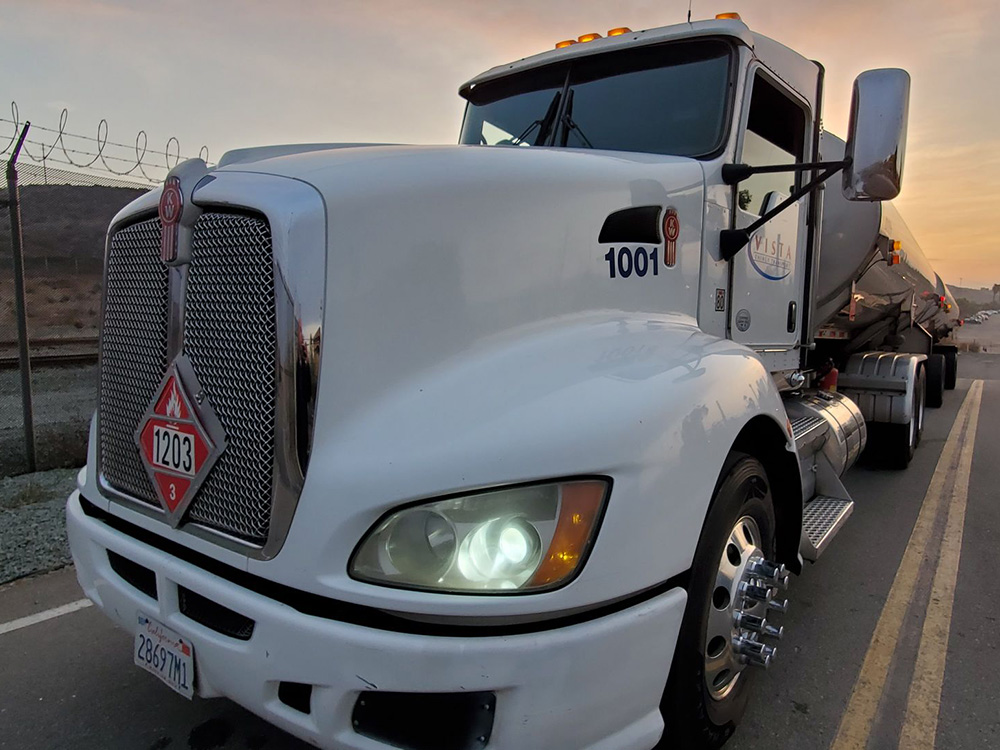 Job Openings
Vista Energy Transport is currently hiring for the following positions. We provide an excellent pay and benefit package. We will train qualified candidates as needed. Pay will be based on qualifications and experience.
Our benefit package includes medical, dental, 401K, and a safety recognition program.
All driving positions require a 10 year DMV printout issued within 30 days of your application.
When filling in your application, include the job title, terminal location, and shift. If the application is not completed properly, there will be a delay in processing. Be sure to review your personal information, and provide accurate information and numbers for your previous employers.

Job Description
Petroleum tanker driver- requires clean DMV (less than 1.5 points), two-year Class A driving experience, current California driver's license with doubles, tanker, and hazmat endorsements.
Click here to print or fill out an online application
"Formula for success:Rise early, Work hard, Strike Oil"
J. Paul Getty | October 2010